The appeal of Indian food is unquestionably appealing. The rich and delicious gravies, to the spicy spice, Indian dishes are an orchestra of flavors that dance in your mouth. If you've been thinking about enjoying some authentic Indian food, then you don't have to put away your bags to go across the continent. Instead we'll bring India to you with Shalimar Cuisine of India.
The Legacy of Indian Culinary Excellence
The Indian culinary heritage is a fascinating tapestry which is interspersed with its religious, cultural and regional differences. From the tasty biryanis from Hyderabad to the delicious butter chickens of Punjab every dish tells a tale. Every bite of Shalimar Cuisine of India is like flipping through the delightful book.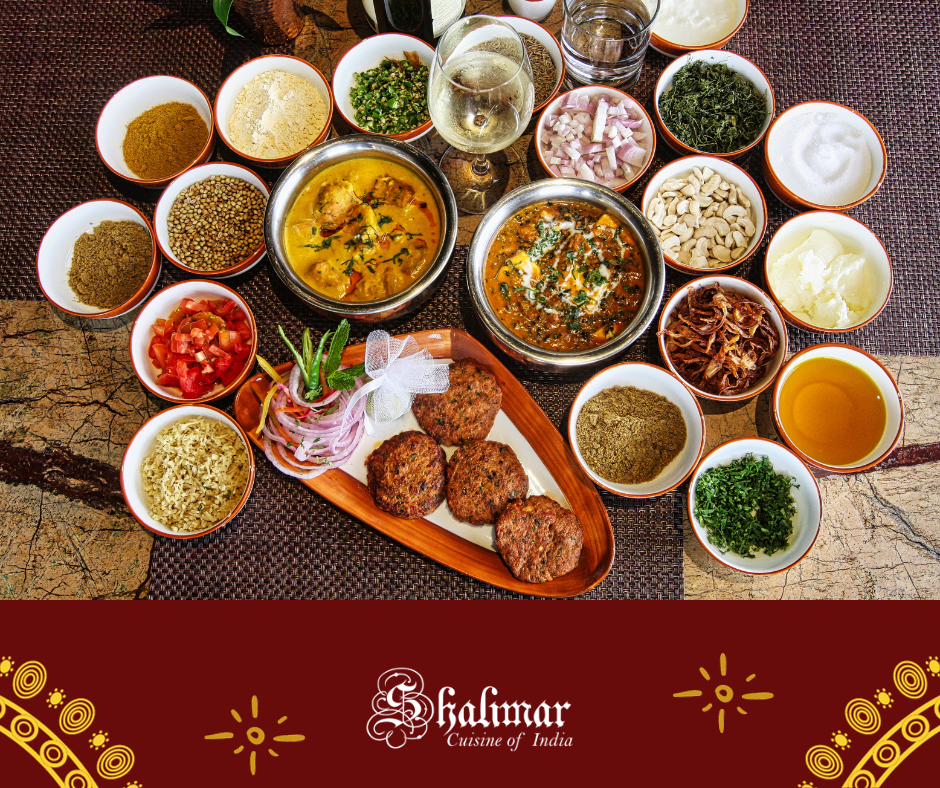 A Feast for All the Senses
When you walk into Shalimar Cuisine of India it's not only your taste senses that are going to be treated. The smell of spices like coriander, cumin and cardamom welcome you. These are the essence of Indian cooking, and are the basis of numerous authentic Indian recipes.
Visual aesthetics are a major part of Indian dining. From the vibrant colors of dishes, adorned with fresh flowers and fresh herbs and the intricate designs of the tablecloths that are traditional, Shalimar's food and drink embodies an Indian spirit.
What Makes Shalimar Stand Out?
Although there are numerous establishments serving Indian cuisine however, not all of them provide authentic experiences. Shalimar is a standout. Cuisine of India distinct:
Genuine Ingredients: Shalimar is committed to keeping the authenticity of their recipes. They use authentic ingredients, be it Kashmiri red chillies to give that spice and that Malabar black pepper to create the perfect spice.
Chefs who have been trained: The secret to the delicious dishes served at Shalimar is the chef team. They've been trained in the ancient practices of Indian cuisine, they're experts of creating recipes with a mix of traditional as well as innovative.
Ambience: The dining experience at Shalimar is not only about food. It's a complete experience. The decor, the music, and overall ambience will transport you to the center of India.
Variations to Suit Every Palate
Indian food isn't only about spices. There's a wide range of flavors that range from the tart to the sweet. If you're looking to enjoy a spicy vindaloo, or a sweet dal makhani, Shalimar caters to every individual taste. Furthermore, with choices that range from vegan, vegetarian to gluten-free, everyone will discover something they like.
In Conclusion
If you've been longing to experience an authentic Indian food experience, let your search be over with Shalimar Cuisine of India. Indulge yourself in the delicious variety of flavors from India without ever going out of your town. Why imagine Indian tastes when you can experience them?
Get the most delicious indian dishes in your favorite location Shalimar Cuisine of India
Enjoy the best indian recipes at your favorite place Shalimar Cuisine of India