The diversity and richness of India's culinary landscape are like a melody that strums the heartstrings of every food enthusiast. There's a certain warmth and nostalgia encased within the myriad of flavors that Indian cuisine unfolds, and when one finds a restaurant that manages to encapsulate this essence, it's like discovering a hidden gem. One such treasure trove of authentic Indian taste is the charming Shalimar Cuisine of India.
Shalimar, with its cozy and inviting ambiance, feels like a heartfelt hug from the land of spices and diverse cultures. As you step inside, the air is laden with the tantalizing aroma of spices that invoke a sense of comfort and warmth. The ambiance is a harmonious blend of traditional aesthetics and modern elegance, making you feel like you've walked into a cherished, well-kept secret.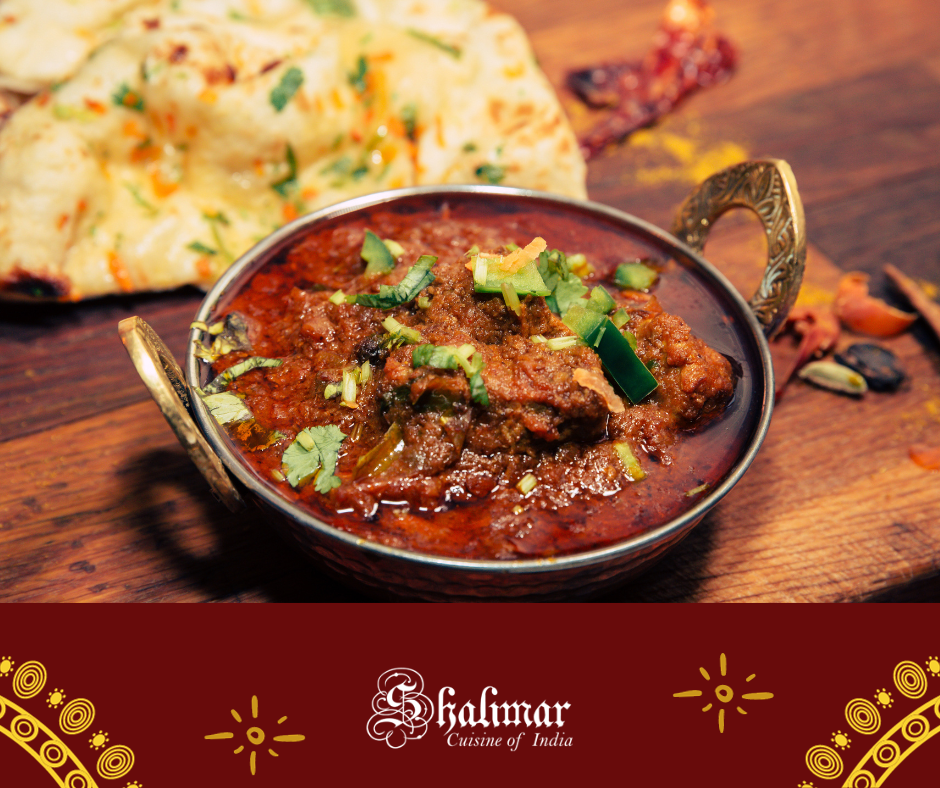 Navigating through the menu is like leafing through a lovingly compiled scrapbook of Indian culinary traditions. It's evident that each dish is a labor of love, prepared with fresh ingredients and a sprinkle of homespun warmth. The starters, like the crispy samosas, are an exciting precursor to the parade of flavors that follows. They carry a whisper of tradition, a soft crunch resonating with the heartfelt laughter of family gatherings back home.
Shalimar's chefs, who are more like culinary storytellers, bring to life the myriad regional narratives of Indian cuisine. From the hearty and lush butter chicken that seems to narrate tales of Punjab's vibrant fields to the bold and spicy curries echoing the spirit of Rajasthan's majestic landscapes, every dish feels like a piece of home.
The delightful vegetarian options are like a colorful tapestry of India's diverse flora. Dishes like saag paneer and baingan bharta paint your palate with their rich and varied textures and flavors, embodying the essence of India's vegetarian heritage.
Pair these vibrant main courses with the soft and pillowy naans or the fragrant biryanis, and you'll feel like you're partaking in a symphony of flavors, each note harmoniously blending into a melodic culinary composition. And, when you think you've experienced it all, the desserts, especially the creamy kheer and the decadently sweet gulab jamun, wrap up your meal with a sweet serenade.
But Shalimar is not just about a symphony of flavors. It's about the warmth and the camaraderie that makes a meal feel like a celebration. The heartfelt hospitality of the staff resonates with the values of Indian culture, where every guest is revered as a form of the divine. It's a place where each interaction feels genuine, each smile feels like home, making you a part of the Shalimar family.
In essence, Shalimar Cuisine of India is not just a restaurant; it's a living, breathing embodiment of India's rich culinary and cultural heritage. It's a place where every meal is steeped in tradition, every flavor tells a story, and every visit feels like a journey back home.
So, whether you're someone who's well-versed with the nuances of Indian cuisine or a culinary adventurer eager to dive into new flavors, Shalimar extends its warm and inviting embrace, beckoning you to explore and experience the myriad hues of India's culinary canvas.