Anyone who's ever navigated the bustling streets of India knows that the country's spirit is deeply ingrained in its food. From the roadside stalls to the majestic banquet halls, every nook and cranny has a flavor tale to tell. But if there's a single culinary experience that brings together the sheer diversity of Indian cuisine, it's the Indian buffet. And Shalimar Cuisine of India? Let me tell you, it's the epitome of this grand feast.
A Stroll Down Memory Lane
As I walked into an Indian buffet for the first time, it was like being a child in a candy store again. But instead of candy, there were bowls heaped with spicy curries, steaming rice dishes, skewered kebabs, and so much more. The vibrant colors and aromatic spices were an invitation I couldn't resist. The buffet was, in essence, India on a platter.
I fondly remember my first time at Shalimar Cuisine of India. The air was filled with a symphony of sizzles, clinks, and soft murmurs, setting the stage for a memorable evening. Every corner of the buffet seemed to have a piece of India's culinary heritage – a true testament to the love and dedication of the chefs.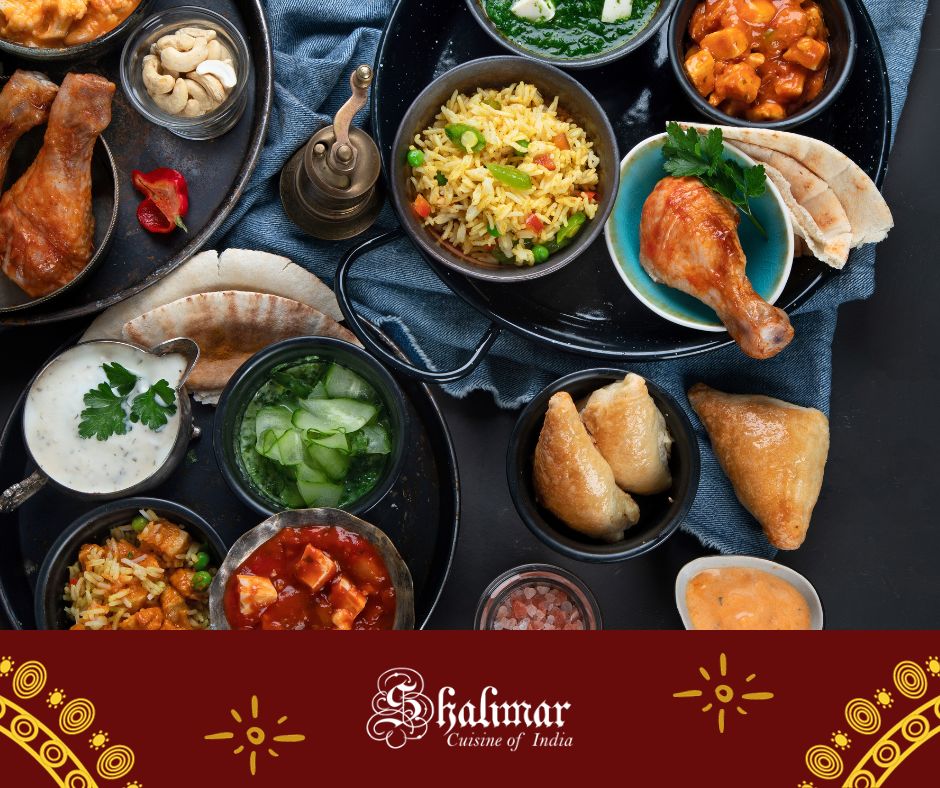 Balance in Chaos
For someone unfamiliar, an Indian buffet can seem overwhelming. But there's an inherent balance to it. Spicy dishes are tempered with cool raitas; the richness of buttery gravies is complemented by light, fluffy naans. Shalimar, in particular, captures this balance brilliantly. Their buffet is a curated experience, guiding you seamlessly from one region's specialty to another, making sure your plate and palate are both harmoniously satisfied.
Shalimar's Special Touch
Having been to numerous Indian buffets, I can say with conviction that Shalimar Cuisine of India stands out. It isn't just about the spread (which, by the way, is spectacular). It's about the experience. The warmth with which you're greeted, the ambiance that transports you to a bygone era, and the undeniable sense of passion that's evident in every bite. It's no wonder that Shalimar has become synonymous with authentic Indian culinary experiences.
Conclusion: The Heart of a Community
An Indian buffet is more than just a meal. It's a celebration, an embodiment of community and shared memories. With places like Shalimar Cuisine of India, the experience is amplified, turning every meal into a cherished memory. The next time you wish to immerse yourself in the rich tapestry of Indian flavors, you know where to go.