When one thinks of Indian cuisine, the first image that pops into your thoughts is of the aroma of spice, mouthwatering gravies and a myriad of tastes that dance across your mouth. With all the ways you can delve into the world of Indian food one of the most famous is an Indian buffet. Indian buffet is the main stage for the gastronomic spectacle that is awe-inspiring. Shalimar cuisine is a food originated from India shines as an eminent example of authenticity and also an ode to the many cuisines from the Indian subcontinent.
When you enter Shalimar Food and Drinks of India you'll feel immediately a sense that you've been transported. Aromas that are subtle and warm, similar to those of the bustling Indian market, will draw and enthral your senses. Every scent evokes the smell of stories about food and drinks that await to unfold.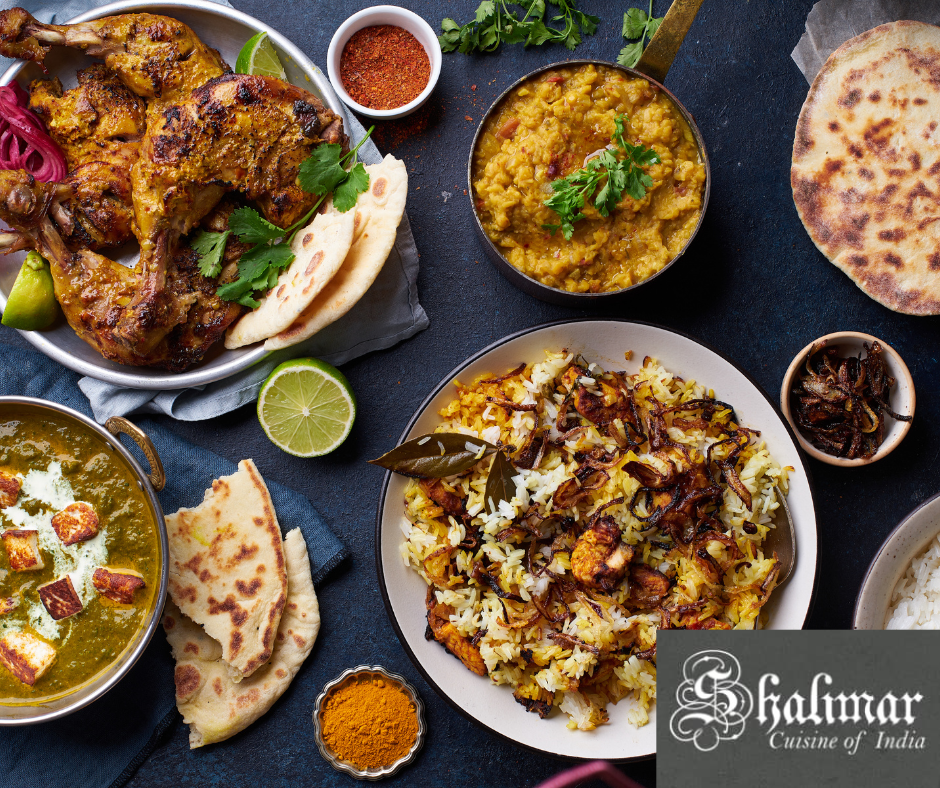 From Grain to Gourmet
The standard Indian meal, which is served in a variety of options, can be described as a story. Shalimar's Buffet tale begins with the most basic and most essential foods. The most fragrant of them is basmati rice which provides the perfect canvas to be decorated with delicious curries. There are also Indian breads, such as the firm Naan as well as the thick Naan which is attracted with its delicious scent of butter waiting to be consumed or wrapped in delicious bites.
A Palette of Curries
Each region in India is bursting with distinct cuisine and culture. Shalimar Cuisine is one of the most sought-after. India has a creative cook that has created a wide variety of delicious regional cuisines. Amazing gravies from North India find their place alongside the rich delicious coconut-based dishes that are found in the South. If you're a vegetarian or a vegetarian then the Buffet will satisfy all your appetites, by bringing reverence and respect to the cuisine and customs.
Accents and Embellishments
There's no way that an Indian food at Shalimar is complete without some entertainment. Hot pickles poppadoms which crackle, as well as those soft Rassias aren't just accompaniments, but they are an integral part in the overall preparation of food.
Ending on a Sweet Note
Indian desserts offer an evocative ending to the meal. In Shalimar Cuisine in India the poetic closing may take as a silky Kheer or a melting-in-your-mouth Gulab jamun. Each dessert serves as an elegant way to end the most delightful culinary experience.
Shalimar more than just a meal
What is it that makes Shalimar Cuisine from India unique isn't the vast menu, but the warmth and hospitality that's evident in the manner in which it's served. It's like eating in the warm warmth of hospitality and warmth of a Indian family, where food is more than just food, it's a reflection of love, life and a sense of community. When you dine in Shalimar it's more than the place to take some bites. you talk about the past, discuss your day, soak in the atmosphere, and relish the diverse elements of Indian food and culture.
Experience a wonderful dining experience at Indian buffet located at Shalimar Cuisine from India