Ever dreamt of embarking on a flavor-filled journey through the heart of India without leaving town? That's exactly what we're serving up at Shalimar Cuisine of India. Our buffet isn't just food; it's an experience, a celebration of the rich and diverse tastes of India.
A Buffet That's More Than Just a Meal
Imagine a spread where every dish is a vibrant expression of India's culinary heritage. Dive into the creamy, spiced delights of Butter Chicken, or savor the earthy goodness of Palak Paneer. And let's not forget our showstopper – the aromatic Biryani, a perfect blend of spices and tender meat or vegetables. Our buffet is a feast not just for the palate but for the soul.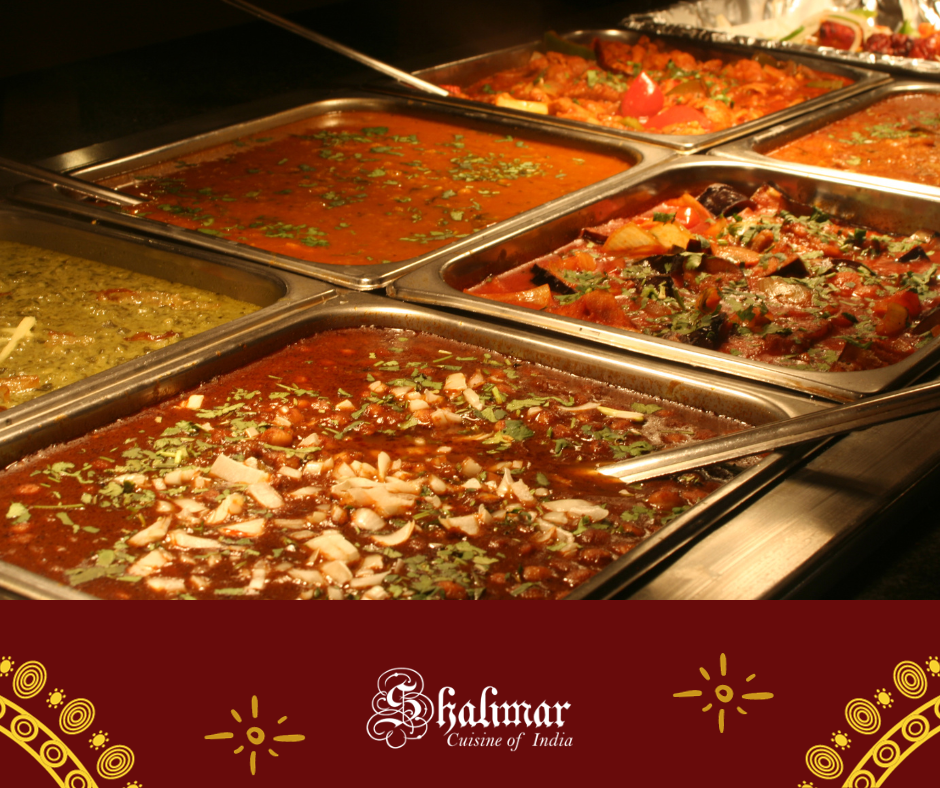 Cooked with Heart, Served with a Smile
What makes our food special? It's the love and authenticity we pour into every dish. Our chefs, with their mastery of traditional Indian recipes and techniques, bring a piece of India to your plate. Their dedication to flavor and quality is what sets us apart.
A Cozy Corner of India
When you step into Shalimar, you're stepping into a little piece of India right here in town. Our decor, with its warm hues and traditional motifs, creates an inviting atmosphere. And our staff? They're the heart of Shalimar, greeting you with warm smiles and making sure your dining experience is unforgettable.
Healthy, Wholesome, and Delicious
Indian cuisine isn't just about tantalizing your taste buds; it's about nourishing your body too. Our dishes are a perfect balance of flavor, nutrition, and variety. Rich in vegetables, legumes, and lean proteins, they're cooked to preserve their nutritional value and taste.
Celebrate with Us
Got a special occasion coming up? Shalimar is here to turn it into a memorable feast. Our catering services are tailored to suit your needs, ensuring that your guests are treated to the best of Indian hospitality and cuisine.
Come Join Our Family
At Shalimar Cuisine of India, every guest is family. Whether you're a longtime lover of Indian food or just starting to explore, our buffet is your ticket to an authentic Indian culinary journey.
So, why wait? Drop by Shalimar Cuisine of India, and let's share the joy of great food and good company!
We welcome you to try an Indian Buffet at Shalimar Cuisine of India!