Who doesn't love the welcoming and warm flavor of Indian food? It's like putting your hands on your taste buds in your mouth! Food is always a stunning mixture of flavors, vibrant color, and an amazing mix of tastes. It's true! enjoying the delicious flavors of India isn't as easy thanks to the increasing food delivery industry around the world! With all this hustle and chaos Shalimar Cuisine of India is making waves thanks to its authentic and delicious Indian food, making each meal feel like a memorable journey through India's diverse culinary landscape.
An unforgettable tour through India
India is a wide and varied kitchen! From the hearty and rich gravies found in Indian dishes, to the delicious and smoky gravies from those from the North to the spicy fiery dishes characteristic of the South there is a food festival all over the world! Because of the very easy catering along with catering and food services, your festival will be on your doorstep. The guests will be able to enjoy the variety of Indian food, all while sitting in the comfort of their home.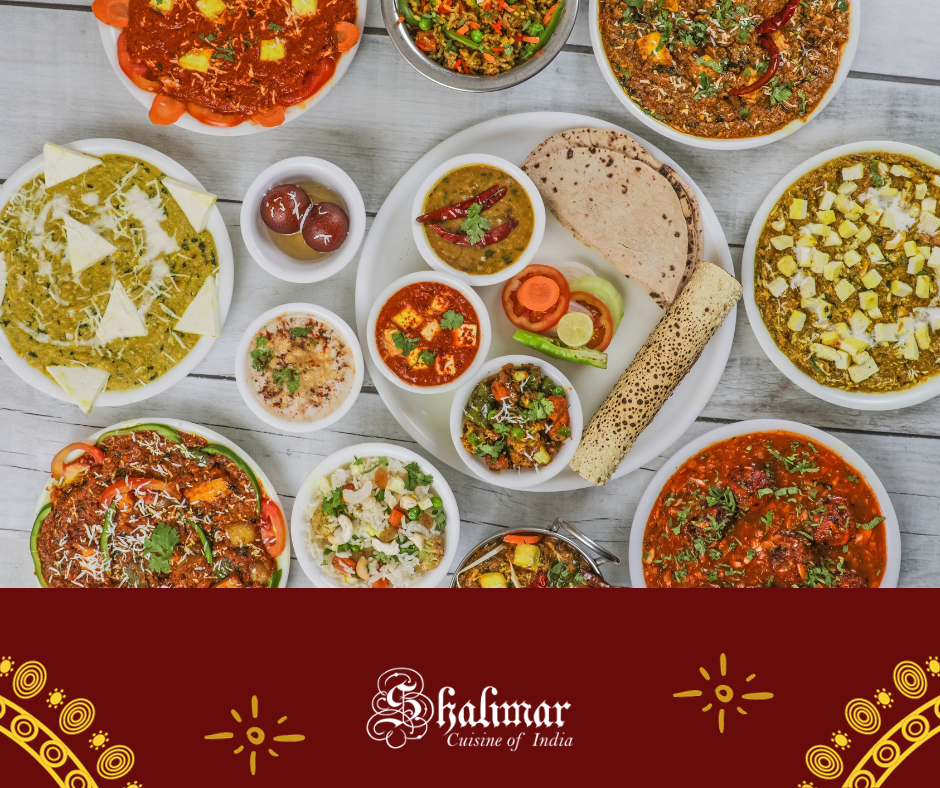 An authentic taste Shalimar Cuisine in India
Within the sea of flavor Shalimar Food originated from India is a fantastic traditional and authentic dish. Shalimar isn't just about food, but rather providing an authentic experience of India's diverse cuisine traditions every bite. Shalimar's staff at Shalimar will make sure you receive the highest quality of Indian cuisines in your food. The fiery scent from the Tandoori or the moist flavor of Gulab Jamun.
Shalimar's menu is an intriguing story of India with every dish telling a different tale of Indian culture and tradition. There are a myriad of delicious choices that range from delectable kebabs that are juicy to mouthwatering curries, delicious biryanis, and sweets that bring the wonderful flavor to India at your dining table.
Crafting Dishes to Your Liking!
The wonderful aspect of Shalimar is that they realize that each person has their own personal preferences when it comes to the taste. If you're a fan of the spice of the Chicken Tikka Masala, or prefer the smooth sweet and creamy delights of Malai Kofta They have everything you need. Every dish is a labour of love, which ensures the highest quality flavor in each bite!
Convenient and Quick, Just the Way We Like It!
In our modern times, we all value the comfort of a little Do You not? Shalimar is well aware of this! They've made ordering fast and easy, meaning that the wonderful flavors and scents of India will arrive at your doorstep hot and fresh without effort.
Keeping it Green and Clean
What's most amazing concerning Shalimar is their devotion towards Mother Earth! They're pushing the limits with their eco-friendly packaging showing that good food and sustainable practices can be an excellent pair.
Savoring India with Shalimar
Indian meals delivered right to your doorstep aren't just about convenience. It's about exposing your senses to the vast and varied worlds that comprise Indian food. Shalimar Cuisine is one of the regions of India that offers you the chance to experience the culinary delights of India. Every meal is an unforgettable one, an opportunity to relish the warmth, culture and the diverse varieties of India.
No matter if you're an Indian foodie or are just beginning your journey to spicy food, Shalimar is your go-to destination that not only offers food but also a journey across the globe of spices, delivered straight to your door!