Who doesn't enjoy the inviting and warm taste from Indian food? It's like snuggling the taste buds of your mouth! The food you eat is always a breathtaking mix of flavors, a vivid color and an enthralling blend of flavors. You know what? tasting the flavors of India isn't any easier thanks to the growing food delivery business across the globe! With this bustle and delicious chaos, Shalimar Cuisine of India is making waves with its delicious and authentic Indian food, making every meal seem like a memorable trip across India's varied culinary landscape.
A wonderful trip through India
India has the look of a vast and varied kitchen! From the rich, hearty gravies that are part of Indian dishes to scrumptious and robust gravies of the North to the tangy, spicy dishes that are typical of the South it's a food festival everywhere! Thanks to very convenient catering services and catering services, the event will be right there at your doorstep. They'll let everyone take in this wide array of Indian cuisines, and all within the comfort at their own home.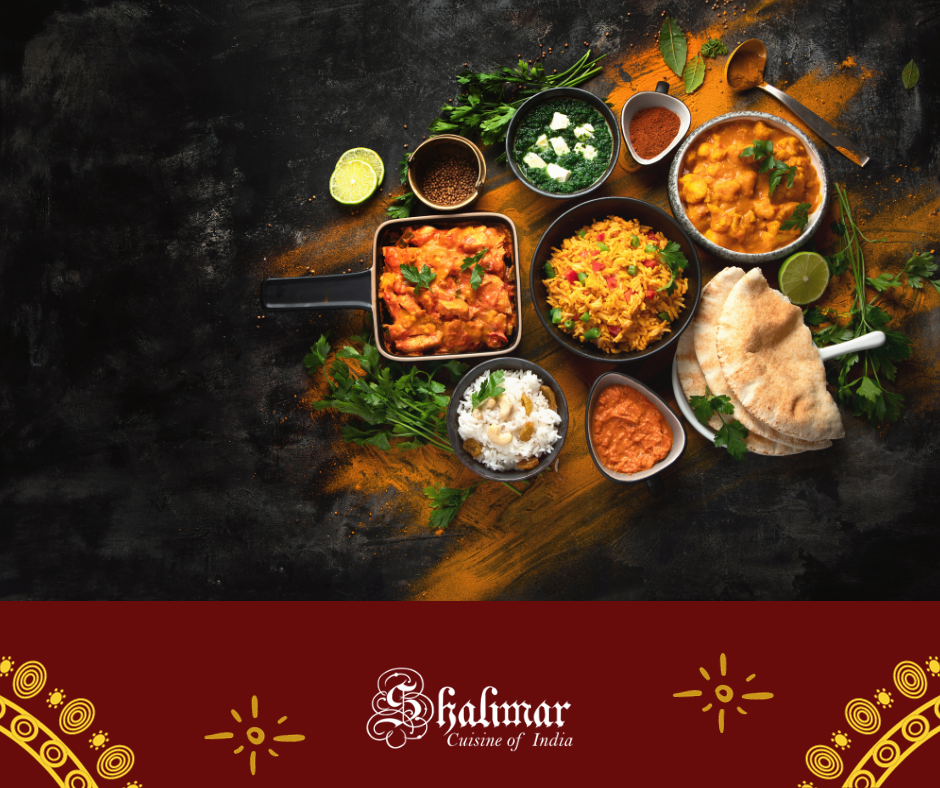 A taste of the authentic with Shalimar Cuisine in India
In the ocean of flavors Shalimar Food originated from India is an excellent authentic and traditional dish. Shalimar isn't just concerned with food; it's about offering an authentic taste of India's varied cuisine traditions each bite. Shalimar's staff members at Shalimar will ensure that you get the finest of Indian dishes in your food. Be it the fiery aroma that is a result of Tandoori recipe or the moist flavor from Gulab Jamun.
Shalimar's menu offers a fascinating tale of India with each dish telling an original story about the local culture and traditions. There's a variety of delectable options that range from delicious kebabs that are succulent to delicious curries to delicious biryanis, as well as sweets that convey the delicious flavors characteristic of India to your table.
Crafting Dishes to Your Liking!
The great thing about Shalimar is the fact that they recognize that everyone has their own individual preferences in terms of taste. If you're a lover of the spicy kick of Chicken Tikka Masala or you prefer the smooth, sweet, creamy delights of Malai Kofta They've got it all for you. Every dish is a labor of love, ensuring the best flavor in every bite!
Convenient and Quick, Just the Way We Like It!
In this modern age We all appreciate the comfort of having a small Do you not? Shalimar is aware of this! They've made ordering quick and straightforward, which means that all the amazing scents and flavors of India will be delivered to your doorstep fresh and hot with no effort.
Keeping it Green and Clean
What's even more impressive about Shalimar is their dedication to Mother Earth! They're pushing the envelope by using eco-friendly packaging, demonstrating that food quality with sustainable techniques can create a good pair.
Savoring India with Shalimar
Indian meals delivered to your door aren't all about comfort. It's about opening your senses to vast and diverse different worlds that are Indian food. Shalimar Cuisine is one of the regions in India that gives the opportunity to taste the culinary wonders of India. Each meal is an unforgettable experience, a chance to enjoy warmth, culture, and the numerous flavors of India.
It doesn't matter if you're an Indian foodie or just beginning your journey into spicy cuisine, Shalimar is your go-to destination that offers not just food, but also a journey across the globe of spices delivered directly to your doorstep!
Getting a taste of India is never easier with the booming food delivery industry all over!