Who doesn't like the inviting and warm tastes of Indian food? It's like hugging your taste buds! Every dish is a stunning blend of flavors, vibrant painter of colors and a harmonious blend of tastes. And you know what? Getting a taste of India is never easier with the booming food delivery industry all over! In the midst of all this delicious chaos and hustle, Shalimar Cuisine of India is making waves thanks to its authentic and delicious Indian food that makes every food experience feel like an unforgettable trip through India's diverse culinary horizon.
A delicious journey through India
India is like a large and diverse kitchen in itself! From the hearty, rich gravies from Indian cuisine to the rich, robust gravies of North to the spicy, tangy delights of the South it's a culinary party all around! Now, thanks to some extremely convenient catering services, the celebration will be at your doorstep. They're ensuring that everyone can experience this array of Indian flavors, all from the ease of their home.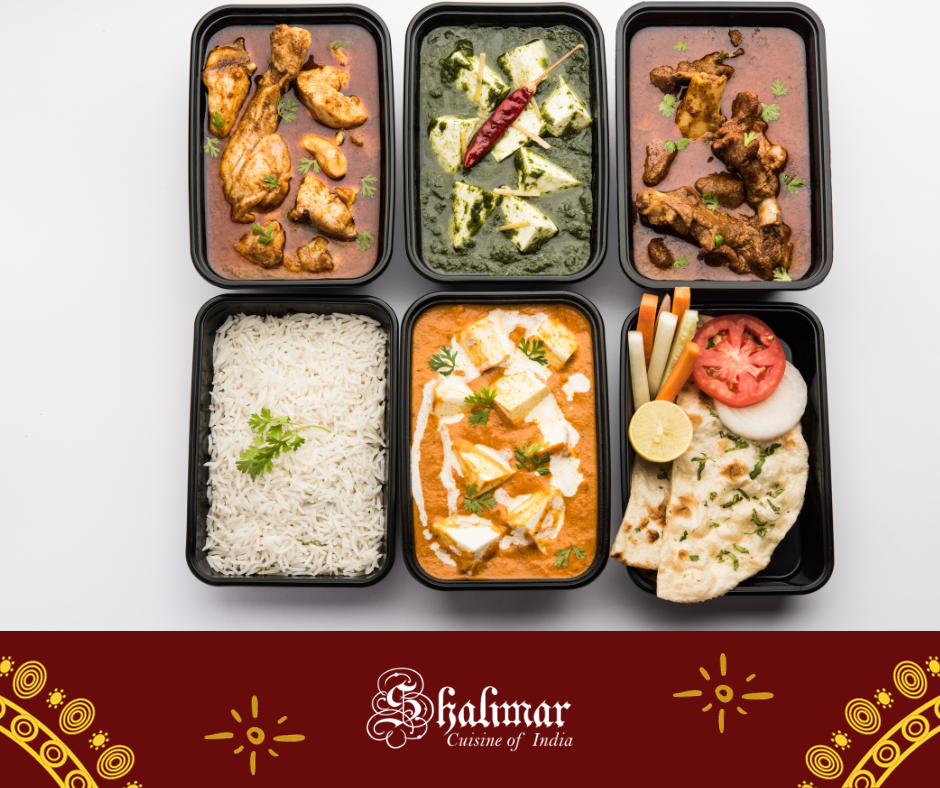 An authentic taste with Shalimar Cuisine from India
In the sea of flavours Shalimar Cuisine from India is a shining example of authenticity and traditional. Shalimar isn't only about food, but offering a real flavor of India's diverse cuisine tradition with every bite. Shalimar's staff members Shalimar are committed to giving the best of Indian cuisine on your plate, be it the spicy smell that comes from Tandoori recipes or the delicious taste from Gulab Jamun.
Shalimar's menu is an amazing storybook about India and every dish telling a unique story of regional traditions and cultures. There's a wide selection of tasty options that range from succulent kebabs to delicious curries, to fragrant biryanis as well as sweet treats that bring the delicious tastes that are typical of India to your palate.
Crafting Dishes to Your Liking!
The thing that's great about Shalimar is that they understand that every person has their own personal taste in terms of flavor. If you're a fan of the spicy kick of the Chicken Tikka Masala or you prefer the smooth sweet, creamy delights of the Malai Kofta They've got everything covered. Each dish is a labor of love, which guarantees an explosion of flavor each bite!
Convenient and Quick, Just the Way We Like It!
In the modern world, we all value the convenience of having a little Do we not? Shalimar understands this! They've made ordering easy and simple, meaning that all the captivating flavors and aromas of India will arrive at your door fresh and hot without effort.
Keeping it Green and Clean
What's more amazing concerning Shalimar is their dedication towards Mother Earth! They're upping their game with environmentally friendly packaging, proving that good food and sustainable practices can be a perfect match.
Savoring India with Shalimar
Indian food delivery isn't just about comfort. It's about opening up your eyes to the many and varied worlds of Indian food. Shalimar Cuisine is a part of India that offers you a taste of India's culinary marvels. Every meal is a unique experience, an opportunity to taste warmness, culture and the many flavors of India.
So regardless of whether you're an Indian foodie or are just starting your adventure in spicy food, Shalimar is your go-to destination, offering not only food but a fun trip across the globe of spice delivered right to your doorstep!
A Symphony of Spices: Bringing India to Your Doorstep!