A cool evening, a cozy atmosphere, and a whiff of something exotically wonderful in the air. This is a little excerpt from one of my many dinners at Shalimar, the place that frequently found its way to my soul through my stomach! Indian food, though known because of its dramatic and diverse tastes, usually has a sense of warm and comforting atmosphere that I've always found interesting and welcoming. It's not only a reflection of India's rich heritage and culture but also of the deeply personal bonds that are made over shared meals and culinary excursions.
My First Experience with Indian Food
My first experience with Indian food was nothing less than a romance. The food was called a chaat. one of the most popular street foods that calls you to move your palate beneath the symphony of flavors sweet, tangy, fiery, and completely exciting. I was awestruck by the way every ingredient, from the crisp puris and boiling potatoes, through the sweet sev and tamarind chutney was a part of creating the sound of a symphony. This wasn't just a meal, it was an art style.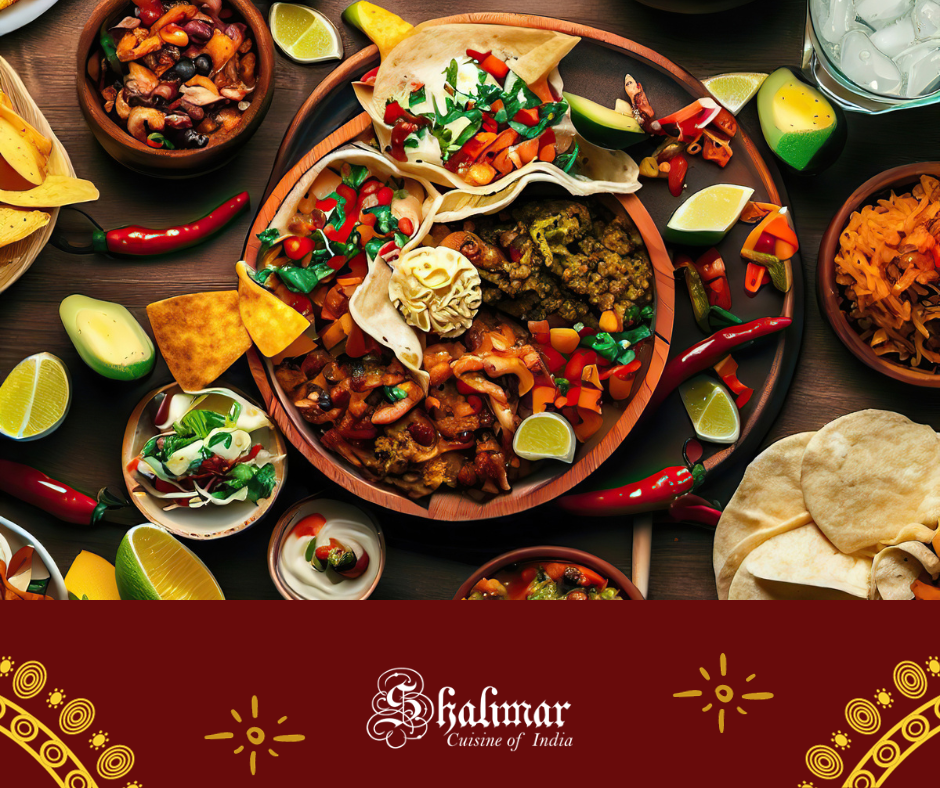 How Shalimar Painted My Culinary Palette
The place to be was Shalimar Cuisine of India where this love affair developed into a lifetime commitment. A warm and cozy place that embodied all the magic of India with vibrant colors, awe-inspiring scents, and an exuberant appeal that was simultaneously active and calming. My trips here were always like a quick trip to a faraway land, in which each bite told the story of a person, every spice sounded a tune and each dish was the culmination of a diverse and rich tradition.
It's easy to get lost in the warm hug of a perfectly-prepared butter chicken. The rich tomato gravy, smothered by a subtle char and smothered by a flurry of spices, softly embraces the succulent pieces of chicken. It's not just a meal; the experience is a calming whisper of a society that communicates through its food, offering an unspoken connection that is universally accepted and loved.
Of Memories, Meals, and Much More
Conversations with the staff I love the way they've always been so welcoming gave me a glimpse into the soul of Shalimar. Behind the scenes, it wasn't only about food, it was about keeping the legacy of a family tradition which was passed down over generations. Each dish was a tale of an old recipe from a grandmother or a fond childhood memory or a little hidden recipe that made it unique.
A Sustainable Future, A Promise Honored
Equally impressive is Shalimar's dedication to sustainable practices and ethical ones. It's not a surprise that our future requires us to adopt a more responsible way of living and watching a beloved place such as Shalimar perform in the challenge only enhances my appreciation.
Parting Words: Relishing the Past, Present, and Future
When I look back over my past memories, it becomes clear that Indian food, with its stunning imperfections, served through restaurants such as Shalimar is more than a meal. It's a connection and a joy shared that binds people by weaving stories from the past into our current and expertly carving the space for future stories.
It's been an emotional and delicious journey to put it in a word and one I'm looking forward to continuing. Let's toast (or maybe a Samosa) to many more trips across the many facets of Indian culinary art!
A Sumptuous Soiree into Spice and Flavor: Personal Reflections on Indian Cuisine and A Gem Named Shalimar