A cool night with a warm and cozy ambience and the scent of something exotically delicious on the horizon. This is a short excerpt taken from one of the many meals at Shalimar which is the restaurant that often found its way into my heart via my stomach! Indian food, while renowned for its dazzling and diverse flavors, typically is characterized by a warmth and comfort that I've always found intriguing and warm. It's not just an expression of India's rich history and culture, but also the intimate connections that are formed over sharing meals and trips to the restaurant.
This is my first experience with Indian Food
My first encounter with Indian eating was not anything more than a romantic experience. The food was known as Chaat. It is one of the most adored street foods that prompts you to bring your taste buds to the sounds of a symphony, spicy, sweet, tangy and utterly thrilling. I was amazed by the fact that every component, starting with the smoky puris and the boiling potatoes through the tangy sev and sweet tamarind chutney, was a component of the sound of an orchestra. This was not just a dinner, it was an art form.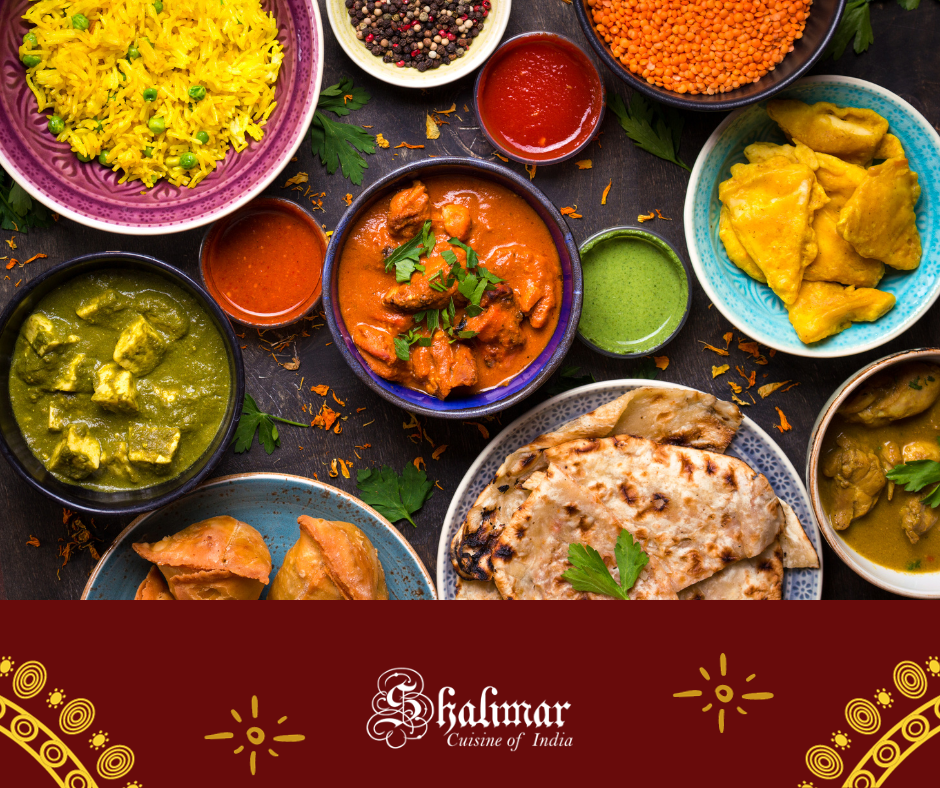 How Shalimar Painted My Culinary Palette
The ideal place to go was Shalimar Cuisine of India where this passion was transformed into a lifelong commitment. A cozy and warm spot that was a perfect representation of the beauty of India with stunning colors, captivating aromas, and a vivacious attraction that was simultaneously energetic and relaxing. My experiences here always felt like an easy excursion to a distant land where each bite was a story about an individual, each spice played a tune, and every dish was a result of a varied and rich heritage.
It's easy to become lost in the comforting embrace of a perfectly cooked butter chicken. The thick tomato gravy, covered in the subtle char, and then encased with a myriad of spices, smothers the succulent chicken pieces. It's more than just a meal, the sensation is a calming echo of a culture which communicates through food, allowing an unspoken communication that is widely accepted and appreciated.
Of Memories, Meals, and Much More
Discussions with the staff, who I am awestruck by how they've always been warm and friendly, gave me a peek into the inner workings of Shalimar. Behind the scenes, it wasn't just about food, it was also about continuing the legacy of a family tradition that was handed down through generations. Every dish was a story of a recipe that was handed down by an aunt or a favorite childhood memory or even a secret recipe that was unique to it.
A Sustainable Future, A Promise Honored
Also impressive is the dedication of Shalimar to ethical and sustainable practices as well as sustainable ones. It's not surprising that our future will require us to live an ethical way of living. Watching the most loved place like Shalimar do its best in the face of adversity is a great way to appreciate the work of Shalimar.
Parting Words: Relishing the Past, Present, and Future
As I reflect on my memories from the past and reflect on my past experiences, I realize that Indian food and its incredible imperfections, offered by restaurants like Shalimar, is more than just a meal. It's a bond and a feeling of joy that connects people through weaving tales from our past into the contemporary and skillfully carving out the ground for stories to come.
It's been an emotional but delightful experience to put it into an adjective and one that I'm eager to continue. Let's toast (or perhaps toss a Samosa) to many more adventures through the various different facets of Indian cuisine!