Have you ever imagined going on a culinary adventure across the heart of India without ever leaving the city? We're serving it up at Shalimar Cuisine of India. This buffet isn't simply food, it's an experience that celebrates the rich and diverse flavors of India.
A Buffet That's More Than Just a Meal
Imagine a buffet in which every food item is an authentic reflection of the culinary traditions of India. Explore the delicious, spicy flavor of Butter Chicken, or savor the earthy flavor of Palak Paneer. Don't forget to order our best-of-the-best smokey Biryani which is a delectable combination of spices and succulent veggies or meat. The food is not just for the palate, but also for the soul.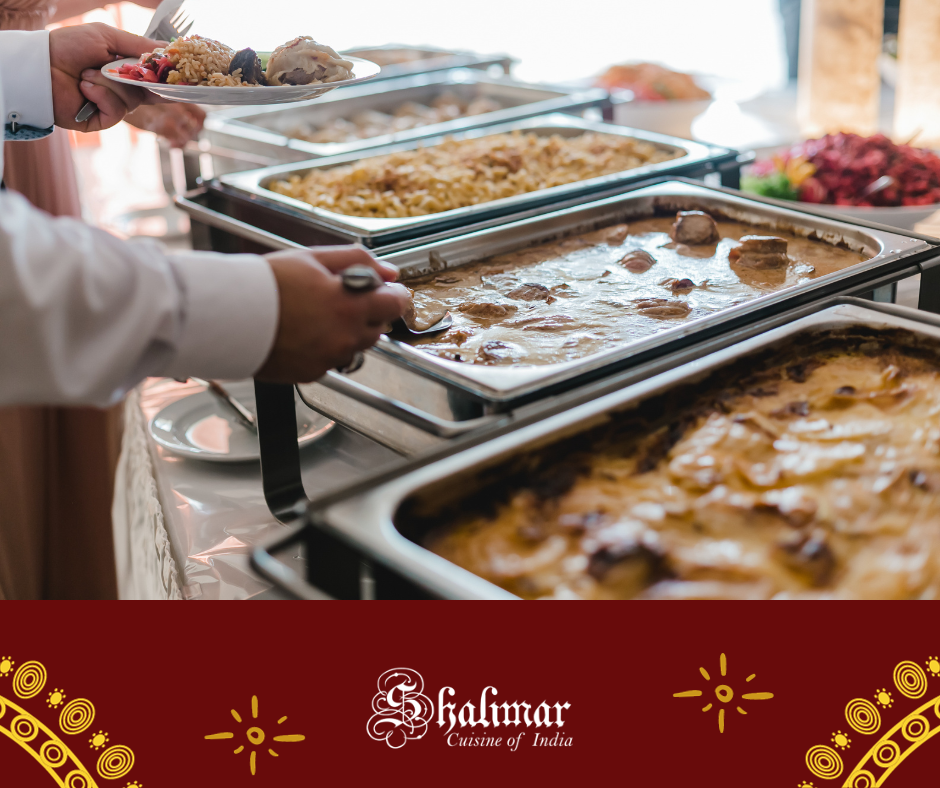 The food is prepared with heart and served with a smile.
Why is our cuisine distinctive? It's the genuine passion and dedication we bring to each dish. Our chefs, with their understanding of traditional Indian recipes and techniques, bring the taste of India on your plate. Their dedication to the best quality and taste is what sets us apart from other establishments.
A Cozy Corner of India
When you step into Shalimar it's like walking into the smallest region of India situated near the center of the town. The interior of our hotel, with its warm hues and traditional designs creates a warm and welcoming atmosphere. Our staff? They're the beating heart of Shalimar and welcome guests with warm smiles and friendly greetings. They will ensure you have a dining time that will be memorable.
Healthy, Wholesome, and Delicious
Indian food isn't just about enjoying your taste buds but also eating well for your body too. Our meals are a great mix of flavor, nutrition and variety. They are packed with protein, vegetables, and legumes which are slim. They are cooked to preserve their nutritional value, as well as their flavor.
Join us to Celebrate
Are you planning an important event? Shalimar will transform your occasion into something memorable. Shalimar's catering service is specifically designed to meet your needs and make sure that your guests are served with the highest quality of Indian hospitality and cuisine.
Come Join Our Family
In Shalimar Cuisine of India every guest is a part of the household. If you've been a long-time lover of Indian food, or just starting to discover Indian food and the variety of Indian food Our buffet is the best way to get the authentic Indian food experience.
Why not? Go to Shalimar Cuisine of India and share the pleasures in delicious meals and good company!
We welcome you to try an Indian Buffet at Shalimar Cuisine of India!
We'd be delighted to have you try the Indian food buffet in Shalimar Cuisine of India!