Have you ever thought of taking a culinary trip across the midst of India without having to leave the city? This is what we're offering in Shalimar Cuisine of India. The buffet is more than just food, it's an experience which celebrates the diverse and rich flavors of India.
A Buffet That's More Than Just a Meal
Imagine a buffet where every item of food represents the cuisine traditions of India. Discover the delicious, spicy taste that is Butter chicken or enjoy the earthy taste from Palak Paneer. Make sure to get our top-of-the-line smokey Biryani that is a delicious mix of delicious spices and succulent vegetables or meat. Food is not only for the taste buds however, it is also good for the soul.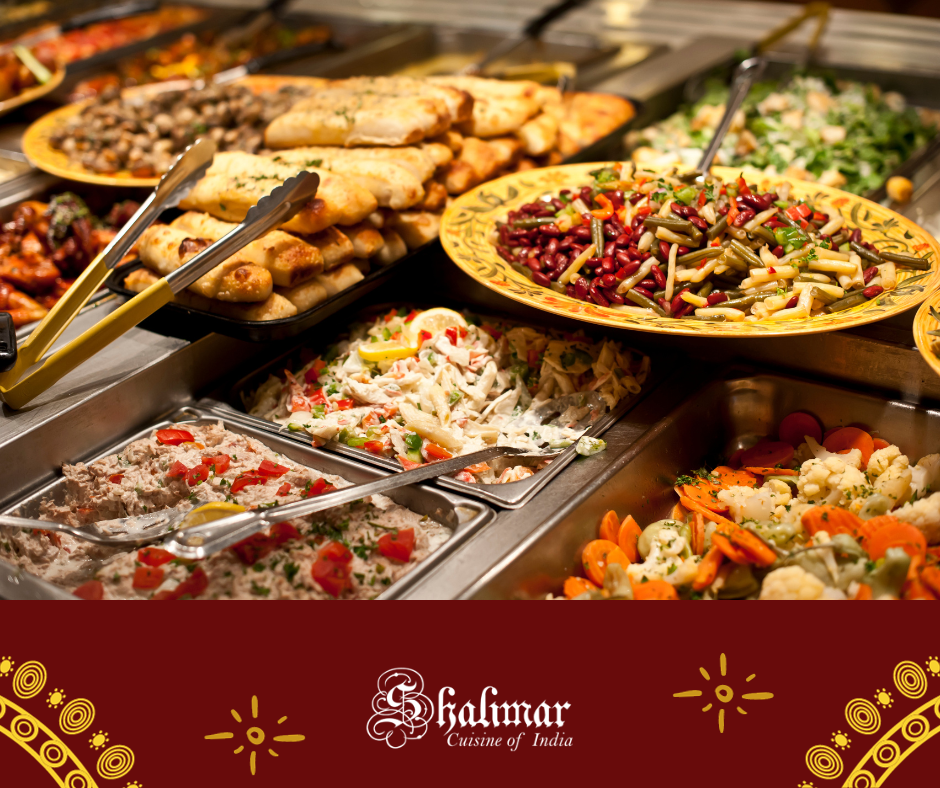 The food is cooked by heart and served with smiles.
What makes our food unique? It's because of the enthusiasm and commitment that we apply to every dish. Our chefs, through their knowledge of the traditional Indian techniques and recipes will bring the flavor of India to your table. Their dedication to taste and quality is what distinguishes us from other restaurants.
A Cozy Corner of India
When you walk into Shalimar it's like entering the tiniest region of India that is located in the middle of town. The hotel's interior is warm and inviting. The warm colors and traditional design provides a warm and welcoming ambience. Our staff? They are the heartbeat of Shalimar and greet visitors with an open heart and pleasant greetings. They'll ensure that you enjoy an experience that will be unforgettable.
Healthy, Wholesome, and Delicious
Indian cuisine isn't just about savoring your taste buds but also eating healthy for your body as well. Our meals offer a wonderful combination of nutrition, flavor and diversity. They are loaded with protein, vegetables and legumes that are thin. The food is cooked in order to retain their nutritional value and also to enhance their taste.
Join us to Celebrate
Are you planning a major occasion? Shalimar will turn your event into something unforgettable. Shalimar's catering services are specifically created to meet your requirements and ensure the guests you invite are treated with the finest quality of Indian hospitality and food.
Come Join Our Family
When you dine in the Shalimar Cuisine of India each guest is part of the family. If you've been a lifelong lover of Indian food or are just getting started to explore Indian cuisine and the wide variety of Indian foods, our buffet is the perfect way to enjoy an authentic Indian cuisine experience.
Why shouldn't you? Visit Shalimar Cuisine in India and enjoy the delights in tasty meals and good company!
We would like to invite you to experience our Indian buffet at Shalimar Cuisine of India!